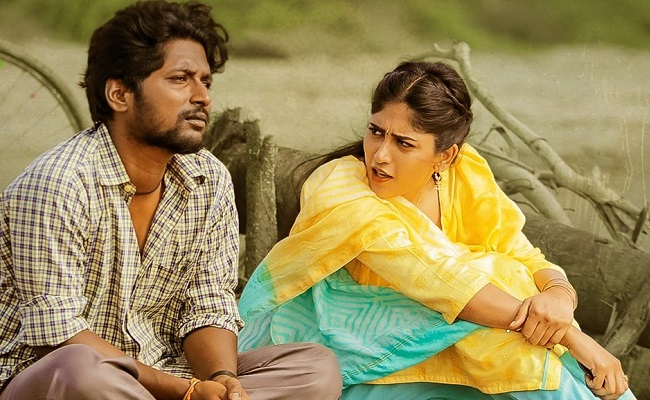 The last year has been a roller coaster for all of us. We haven't been able to go out of our house due to the global pandemic of Covid. The theatres and cinema halls have been closed, and we haven't watched a movie on the big screen for over a year. All of us love to watch Telugu action movies with our friends and romantic movies with our partners. But the pandemic has put a restriction on all these entertainment means. 
No matter how many restrictions come in our way, the entertainment industry always finds a way to reach us. Many amazing shows and movies were aired on OTT platforms so that we can watch these shows and movies online without having to go anywhere. 
One such movie that is available on the Aha OTT platform is Color Photo. This movie is regarded to be one of the top romantic movies online. The movie has been given some amazing taglines like 'A heartfelt fight between love and prejudice' and 'A brave film that deals with caste, class and color prejudice.'  This movie is truly a blockbuster hit on the Telugu screens. 
The whole storyline of the movie is set in the late 90s decade where discrimination was at the peak, and people were insulted for being poor and having a dark complexion. The plot of the film showcases a love story between two engineering students, Kanayya, played by Suhas, and Deepti, played by ChandiniChowdary. Deepti has a brutal cop brother Rama Raju, played by Sunil, who is a racist and considers color as a very important factor. Hence, he tries a lot of things to separate the couple. Throughout the movie, we see Rama Raju use different tactics to bring the love birds apart. The climax of the movie clarifies if Rama Raju will be successful in separating the couple or will Kanayya's love succeed. 
The movie has an amazing off-screen team with Sandeep Raj as the director and KaalaBhairava's as the music director. The critics have stated that this movie is a brilliant and hard-hitting piece of art. It is capable of making even the stone-hearted people cry. Even though the movie hasn't received any awards yet, it is considered to be one of the most emotional romance movies to watch online. Comedian HarshaChemudu plays a character named BalaYesu, a close friend of Kanayya. Harsha being the part of the movie means the comic timing of the movie is also top-notch.
We aren't asking you to believe what we are saying. We are just asking you to watch this kind of  Romantic movies online on Aha, and you will believe each word in this blog is true. Watch this blockbuster movie with your life partner, and you will surely fall in love with each other once again.